How to write an article in a blog 7 steps and be pro
If you are on this page and read this topic, you are definitely thinking about discovering how to write an article on a blog or delve into the blog writing methods on Blog
Especially in our time, in which it has become possible to earn money from blogs, who among us has not heard about Google Adsense and the opportunity it offers to someone who has a professional and distinguished blog and has an audience that he trusts and follows the topics he writes on the blog?
Of course not to mention that there are some people who feel that they are born to write. There are people who have experience in a field, and an audience that trusts what they write and share their experiences with their audience by writing in a blog or blog, thus they are a reference in the field they are talking about.
Even businesses and website owners, the presence of a blog linked to their site helps them to get a better arrangement between search results in Google and others, and it is a tool that provides information and educates the public on the purchase journey until they achieve the goal that the entrepreneur intends from them and this is what we call Conversion
Do you get more excited about the topic? Gorgeous! Read on to get to know the seven steps you can follow to write an article on a professional blog that helps you achieve it.
Learn how to write an article in a 7-step blog
[caption id="" align="aligncenter" width="825"]
how to write a blog[/caption]
If you have a blog and everything is ready to start, then you are definitely ready to learn about the steps that ultimately help you write great articles on the blog.
Index
1- Think about attractive headlines and hit the target
2- Select an outline of the text
3- Select the appropriate language style for the text
4- Choose the type of article or blog
5- Make sure that the text is readable with eyes
6- Always search and add additions to people who are reference
7- Follow SEO rules when writing an article on a blog
1- Think about attractive headlines and hit the target
Good content starts with the title! If the title does not persuade the reader to click on the article, you may be exposed to the possibility that your article, which you have written with distinction, may not be read.
For this reason, it is very important when writing an article on a blog that the title is:



"Clear, attractive, interesting, useful, eye-catching, purposeful, creative, brief"
Clear: It means that it does not cause any confusion or misunderstanding of the reader, nor does it confuse what you want to talk about with other things.
Attractive: That is, his words are beautiful and leave a mark on the soul that leads the reader to want to know more.
Interesting: It makes the reader enjoy getting to know more details
Striking: It makes the reader focus his eyes completely on the title of your article, even if it is present among many articles and other titles.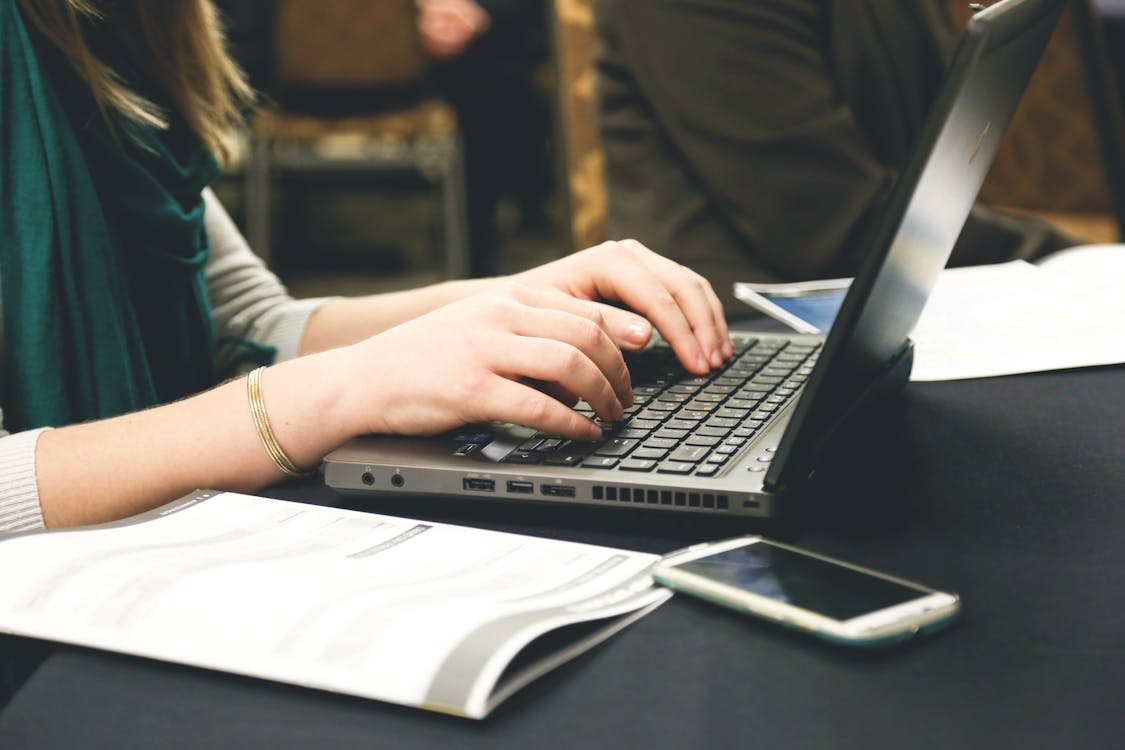 Aiming: When writing an article in a blog, you should focus on choosing a title that accomplishes a goal, a title that helps the reader achieve a specific goal, a title that prompts the reader with important details in the text that helps him overcome a problem he suffers from or a desire he wishes to achieve.
Creative: That is, a title unlike any other, a pioneering title, an address in which you feel, although it is tolerated by well-known and spoken words, but it was formulated in a clever and clever manner, only a few think about it.
Briefly: This is the important element that many overlook it most of the time, especially in terms of criteria to improve the ranking of sites through search engines. The SEO title should be brief so that it does not exceed 67 elements, so long addresses that may expose the risk of cropping parts of them And the emergence of 3 points at the end (...)
[caption id="attachment_1725" align="aligncenter" width="800"] how to write a blog[/caption]
When writing a title for an article on a blog, focus on Keyword
For those who don't know the meaning of a Keyword or Keyword for a blog topic or article, no problem at all, you can read this article that talks about the importance of choosing a keyword and how to choose it.
The importance of the keyword comes from being the word that the reader thinks about when he searches in Google about what he wants, so it must be carefully chosen, so that it is smooth, easy to remember and has a high volume of research, that is, it is widely used.
Example: If you are writing an article on a blog that talks about time management techniques, you could choose the phrase "time management" or "time management methods" as the key phrase for your article, because it really talks about what you want to write about.
And the title of the article in such a case could be:



"Learn the smartest way to organize time. I always wanted it."
Don't you agree with me that such a title has become more attractive and leads to the idea clearly, which in turn encourages the reader to click more to learn about successful methods to gain his time and make the best use of it?
2- Select an outline of the text
This step is one of the important steps when writing an article in a blog, and the reason for this is due to its role in keeping the text organized and arranged according to a logical arrangement that actually helps the reader to absorb information and walk in an organized logical line that gradually leads to the idea to talk about, without feeling Lost.
It is very important to make a diagram or an organizational structure for the article or blog you are considering writing, and this is what we usually call text Layout or Text Structure.
Before writing the article, put key points, for example, beginning with an introduction that is considered a prelude to what you will write .. After that you enter into the subject matter: it presents reasons, factors, methods, tips ...
After that, it may clarify the results, the importance of applying certain steps, talking about cases of success, and finally an appropriate conclusion in which to summarize what you talked about and put the last call or the last advice to the reader.
More specifically, the blog post's structure is unified below:
1- Address
2- An introduction containing the keyword and introducing the topic
3- Inviting the reader to read the topic
4- Evolution and discussion of the topic (this should be divided into paragraphs and sections)
5- Conclusion and summarize what you talked about, then invite the reader to take an action.
You can create a blueprint as a blueprint for developing text and article writing in a blog, and this is a smart and useful strategy.
- Select the appropriate language style for the text
Before you start writing the article, you should familiarize yourself with the characteristics of the reader who reads what you write.
This point forms an essential part of strategic planning in marketing and helps the blogger understand the characteristics of the ideal customer persona and discover his pains, hopes and desires to start from as he writes.
When you get to know the characteristics of your target audience, you can think about the language most appropriate for the development of the text that you write. This is fundamental to the way you think about developing the blog.
Therefore, it is indispensable to adhere to the same rhythm, the same tone and the same style in all the articles you write, it is necessary to maintain the same linguistic style and the same degree of formal or informal in addressing the reader.
So that if the visitor reads different topics from the blog, he should easily and easily conclude that all articles are affiliated with the blog itself, and this contributes to spreading awareness more about your brand.
Remember that all aspects of the language used when writing an article on a blog are highly dependent on the characteristics and natures of your readership.
4- Choose the type of article or blog
After you think about the points that you will talk about in your article, and choose the right language rhythm, now comes the time to choose the article's wording and the way information is presented in it. What would your blog post look like?
Each content and volume has a specific goal and goal to be reached with the audience during a specific stage.
For the types of articles in the blog
According to the global company HubSpot, there are 5 types of blog articles that you can choose from or mix according to your marketing strategies: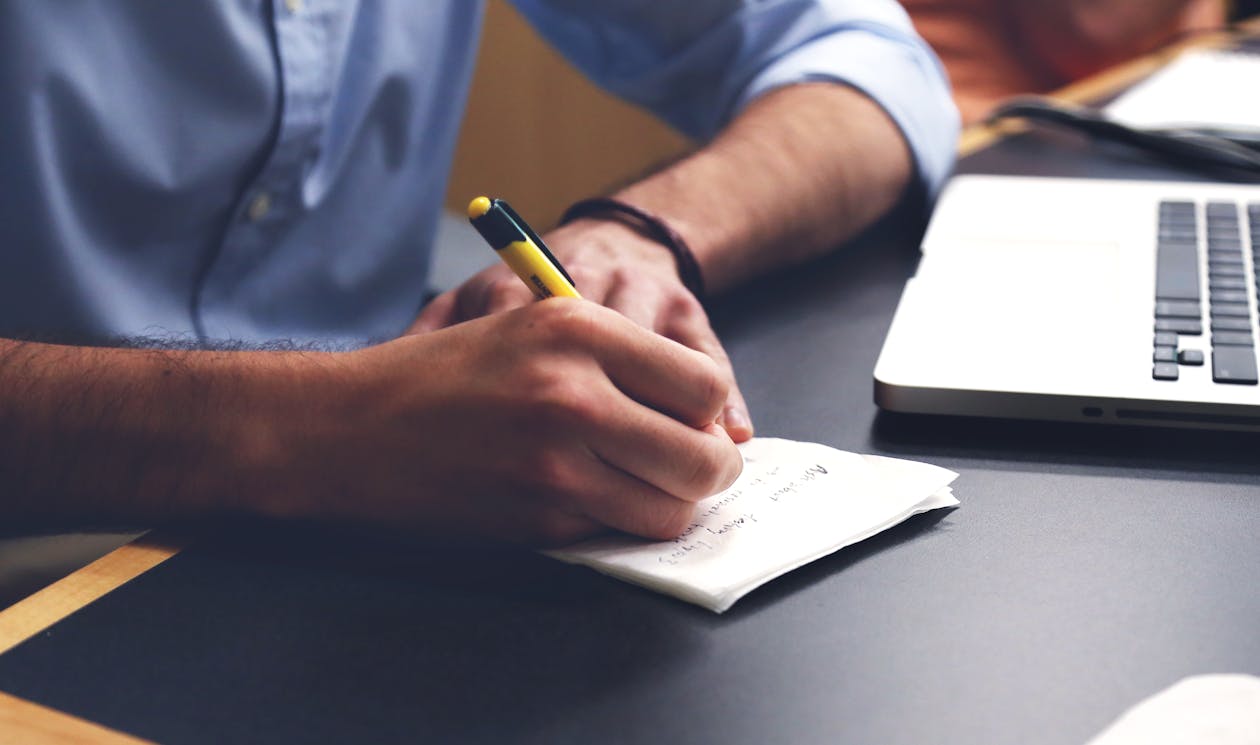 1- Blog post or basic article - everyday post: these articles are basic and essential, they are characterized by their educational nature for the reader, you can use this type of articles to educate the reader more about the business model you practice.
2- Blog or deep article that simulates logic and reason Thoughtful Posts
3- Articles or blogs Big Blog Projects: This type takes a longer time to prepare, and depends on including information that is really deep and rich that turns into a source of attraction for links from other sites that point to your site Inbound Linking, when a site mentions a link to an article from articles Your blog, in this case your blog has got Inbound Link.
4- Entertainment articles and light-caliber, as it is said: to attract the reader's attention.
5- Articles in which you give rise to a specific controversy in which you arouse you talking about a specific topic and begin to defend your opinion and point of view, HubSpot advises you not to overindulge so as not to lose the confidence of your readers.
For the size of the article:
For example, when you write an article on a blog consisting of 750 words, you can use it as a general article by which the reader will get to know the topic in general. As for preparing a digital book or a 2000 word blog, this can be used when you want to delve deeper into discussing a topic, and usually tends to use special language and technology in this type of article.
Depending on the stages of the sales funnel or Sales Funnel, you write preliminary and rudimentary contents, after that, you contribute to preparing longer and deeper contents, and the topics are varied between: guidelines, news, cases and success stories of a person, interviews and includes videos ... etc.
5- Make sure that the text is readable with eyes
This idea means that you write an article in a blog that helps the reader easily and seconds read the main information in it, and hunt aspects and important points in a clear, purposeful, simple and fast way, in the English language we call this feature Scanability.
In order for you to actually present this feature in your blog articles, you must separate the texts that you write into small sections and paragraphs, so that each paragraph contains 3 or 4 lines as a maximum, and this helps the reader to navigate between the lines with his eyes, which helps him find Easily important information.
But when the reader is facing long sections of lines, especially if they are written in a small font and there are no clear divisions between the paragraphs, he may stop reading and will not continue.
Use secondary titles, menus, direct phrases, short as possible, use pictures, videos ... etc.
Consider this text that you read here, for example, did you notice how well and carefully divided it so that the focus was, above all, on the Reader Experience.
This is the basis and essence of search engine algorithms or spiders when deciding on topics that merit a good ranking rate between a search results page or a Search Engine Results Page - SERP.
6- Always search and add additions to people who are reference
You will definitely write articles about one of the areas you are good at, and not about a field you do not know. But this never means that you do not need to do some research that complements you.
Searching and searching the web through reference books is a very important step, because in the end you provide information that will educate and benefit the audience that follows you and reads to you, and it is indispensable to provide them with useful and correct, and this has a direct link to the issue of credibility.
When you write an article in a blog that talks about (SEO techniques) and mentions a useful saying or base for internet pioneer and global expert Neil Patel for example, this brings your topic credibility, and makes people really trust what you say because you used a person who is a reference for the whole world in this field.
For example, in this text today, I used an article from the HubSpot company when I talked about the types of articles that can be written in the blog, and I put the link to mention the source.
Use data, statistics, any references that enrich what you write and provide more benefit to the reader.
Attention:
Try to take advantage of such references and do not copy their contents as they are, and do not forget to mention the reference or article or the person who used it in the blog article, so that Google and other search engines do not punish you for this act, and this makes it more difficult for your articles to appear among the search results.
Not to mention that such behavior causes readers to lose confidence in what you write, and certainly you do not want that to happen with you, right?
7- Follow SEO rules when writing an article on a blog
We have mentioned a lot of techniques to improve the site's appearance in search results or SEO. And it is only a set of techniques and strategic methods that help your topics in the blog appear on the first page of search results. Which means opportunities to obtain more traffic and thus more numbers of Leads leads.
It is worth noting that following these techniques helps you gain more free and natural network traffic, without paying money for Sponsored Ads, for example.
The most important tips on SEO can be summarized as follows:
1- Use a keyword to fully talk about the topic in your blog article. Use the Google Planner tool, Keyword Planner, or others for this purpose.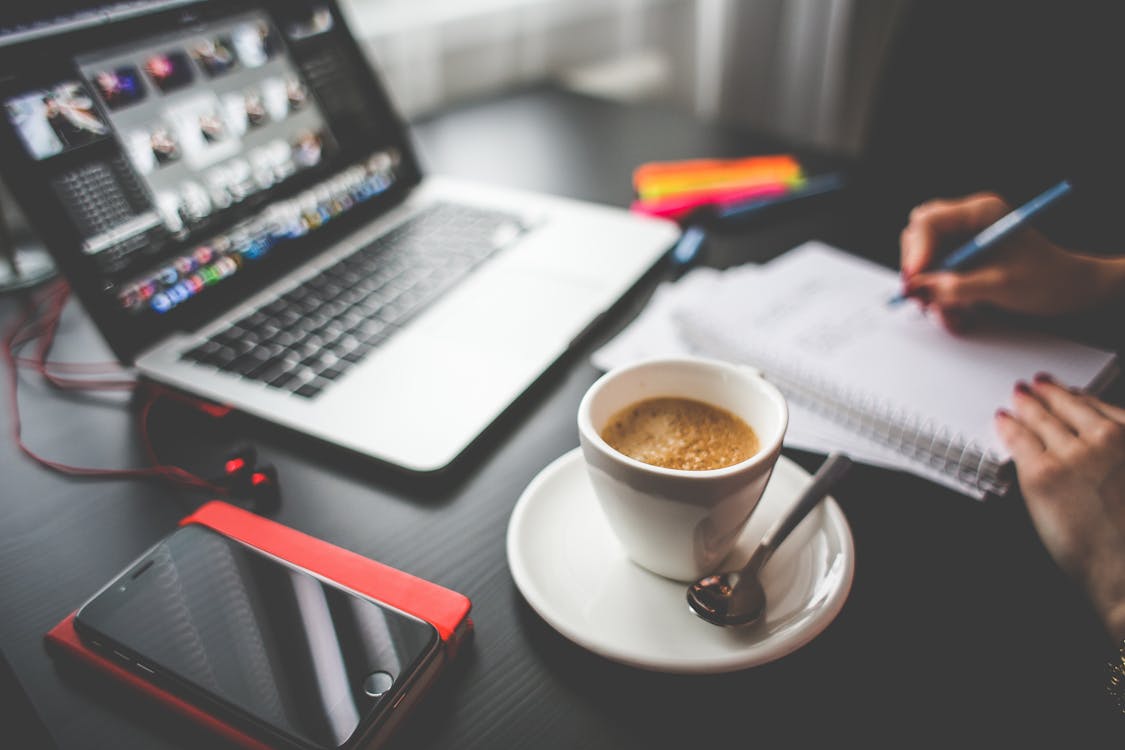 2- Keep the keyword appearing in the SEO title, Meta Description, and with a good focus in the text
3- Use the relevant sites that are reference in the topic
4- Keep the text smooth and flexible, comfortable for the eyes to read, use pictures and videos to help readers interact with your content.
5- Improve the technical aspect of the blog, and try to use the latest strategies that help to reduce the time needed to improve your page.
6- Try to make your mobile friendly blog any browsable via mobile devices, as this has a close relationship with the user having a good experience on your blog.
Conclusion
If you follow well the paragraphs that we wrote in this article, you will definitely be ready to write an article in a professional blog that helps you gain more visits to the blog - Traffic -.
[caption id="attachment_1724" align="aligncenter" width="990"] how to write a blog[/caption]
Did you feel excited to start putting these steps into practice? We hope so! Come on!
Get started and don't forget that we are ready to help you and talk together across the comment space for you!