How to edit a pdf
It is true that PDF files have been specially developed to protect the textual and graphic content, but in reality there is an urgent need sometimes to amend them either by adding or deleting, and as long as it is somewhat difficult for the new user to use the OCR technology,
in return it is easy for him to modify the PDF files from Inside the file without the need to convert it to editable text, whether using this technology or otherwise, there are some free programs in the square to edit PDF files.
Google drive method:
Internet users used to resort to Adobe Acrobat to read PDF files for free, but unfortunately, they need to purchase a paid version of the program in order to make adjustments to these files, but there is a simple way that can be followed to easily edit PDF files without paying any amount of money, We monitor for you the following necessary steps that must be followed.
First, you must upload the PDF file to Google Drive to start the editing process.
Once the file has been uploaded to Google Drive, click New and then File Upload.
After that go to the file on Google Drive and press right click
Choose Open with Google Docs
Once opened, Google Docs will be able to make the changes you want.
solutions for scanned PDF editing software using OCR
1. Nitro PDF Editor (Nitro Pro)
Nitro PDF Editor is a program that has great functions for editing all types of PDFs including scanned files. You can organize your documents using the page number mapping feature. You can add watermarks, bookmarks, or logos when necessary.
Features:
- Add, modify or remove PDF bates numbering
Offers OCR feature
- Insert, rotate or extract individual pages
Defects:
- The price is too high
- Does not support PDF indexing
OCR is disabled while working with large documents
Operating System Supported: Windows
Price: $ 159.99
Ratings: We gave it 3 stars.
website: nitro pdf
2. Adobe® Acrobat®
Adobe is the name that is very popular in the PDF world, due to its wide variety of properties. However, it is full of many features that the average user will not need. It comes with automatic OCR that can be used to edit scanned PDFs and image-based PDFs. However, support for Adobe® Acrobat®® XI ended in 2017. In this case you can click here to see the best alternatives to Adobe Acrobat ..
Features: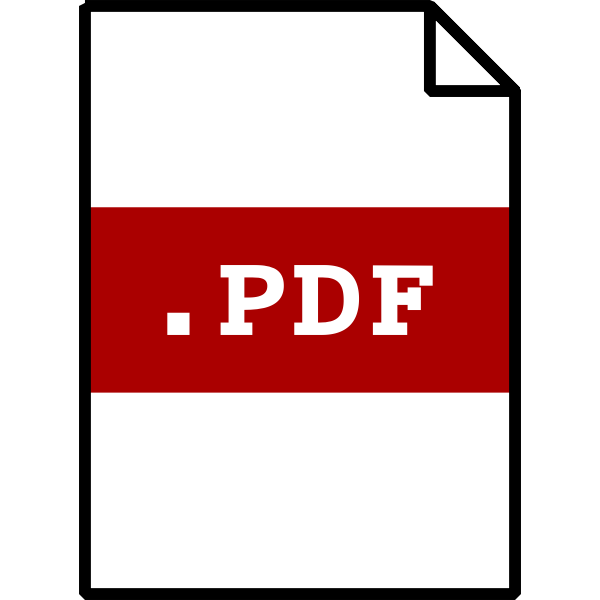 - New and efficient interface
- Document cloud service available
Built-in PDF routing and signing feature
Defects:
- There is no option to undo the OCR feature once it is implemented
- The subscription form is complicated and confusing
- The cost is very high
Operating System Supported: Windows & Mac
Price: $ 14.99 / month
Ratings: We gave it 4 stars.
website: adobe acrobate
3. Soda PDF 8
Soda PDF Editor comes with OCR support, which can be used to make scanned PDF files adjustable. It also comes with "Auto", which automatically recognizes the text. The page range feature can be used to recognize text within all images, and the necessary features to convert it to PDF are also available.
Features:
- "Entire document" feature to know the text of the entire document
- "Batch" feature to recognize the text of a specific group of pages
Disadvantages:
Properties must be purchased separately
- Intermittent OCR quality
Operating System Supported: Windows & Mac
Price: $ 40
Ratings: We gave it 4 stars
website: soda pdf
4. Apower PDF Editor - Free Scanned PDF Editor
If you need a PDF editor for image-based and scanned files, Apower PDF Editor has support for OCR technology. It also has many additional features such as adding a header or footer, deleting protected data on a PDF, and the form fill or create feature also available.
Features:
Converts scanned documents and image based files into editable PDFs
- Manage your PDF file pages

Disadvantages:
* - Unclear interface
* - Slow to load when working with large documents
* - Operating System Supported: Windows
* - Price: Free
Ratings: We gave him 3.5 stars.
website: Apower pdf
Helpful tips for editing scanned PDFs with OCR
- Before erasing the entire set of files, test the pages with different settings and apply OCR to see how successful they are. Use the settings where OCR yielded the best result.
High-quality scanning gives the best OCR result. As a general rule, make sure that the scanned document is between 300 and 600 dpi for the best results for the OCR feature.
- Texts that cover excessively bright or dark graphics will not be recognized in the original document by OCR because the contrast between the two is not high enough. If this is the problem, adjust the contrast to ensure the OCR feature can read the text.
- For best result, use black and white background.
- Make sure to place the original file flat on the scanner to avoid text distortion, which will confuse OCR.